The new unique Chicken Globe with yellow quartz and opal.This globe represents Joy and Love.Peridot is a real gem from Chile and it represents freedom and independence.This bright green is to Strengthen your heart and bring more love to your heart.Every Globe I make all year round sells .No two are alike ,I do many many custom orders too.For any and every occasion.I work by myself but I get it done and I show up.It makes me happy to put smiles on peoples faces.Through simple kindness and appreciation.Im always working toward a better world and positive things.Photos from Va Coastal Wine Festival.Sold in LynnHaven Mall at a pop up shop.Beautiful Globes jus sold to a boutique in New York. York.Jerri Hartz -Real Estate Agent in Va Beach-Custom Globe "She Sees a Home in Your Future" (Still working on Graphics)Makers Brewers In Norfolk Indoor Farmers MarketHilltopStore BeJeweledStore inCape CodCustom order. Richmond Gem Show early before Show.Cand Jasper .Joy and Guidance.Prosperity and Good Health.Amethyst Bunny Harmony and Health,Blue Kyanite is Positive Energy and Balance.Mini Globe.PEace And Balance .Protective Positive EnergyFacebook Cover CourtzCrystals Nashville Photography by Sharon AsbyMedium Crystal Ball summer fun.⬆️Still available as of today 8/21/2018⬆️A custom Order from the Holistic Show ,Green Sea Glass ,Rose Quartz .The main feature Stone is Tanzanite from Tanzania,a rare African gem from one p,ace in the world .Custom Order so bright so full of love and Real Treasure Rubies ,Emeralds ,Sapphire ,Lemurian CrystalsTitanium Blue Aura Crystals.Apache Tear And many more ,This was an Anniversary Gift for The Wife he knew she loved these and got my card ,ordered the special globe ,aHe told me what sh e likes and I Made it ,w love and all positive intentions.
Vistprint fun.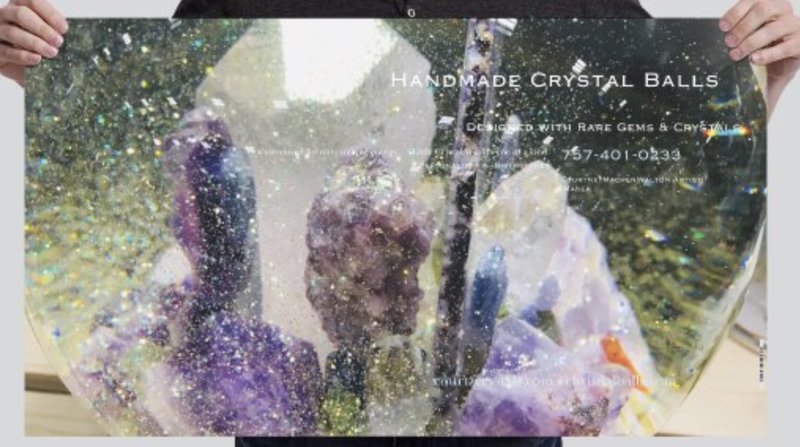 Atlantic Shores Retirement community Va.Beach va.Spring Bazaar.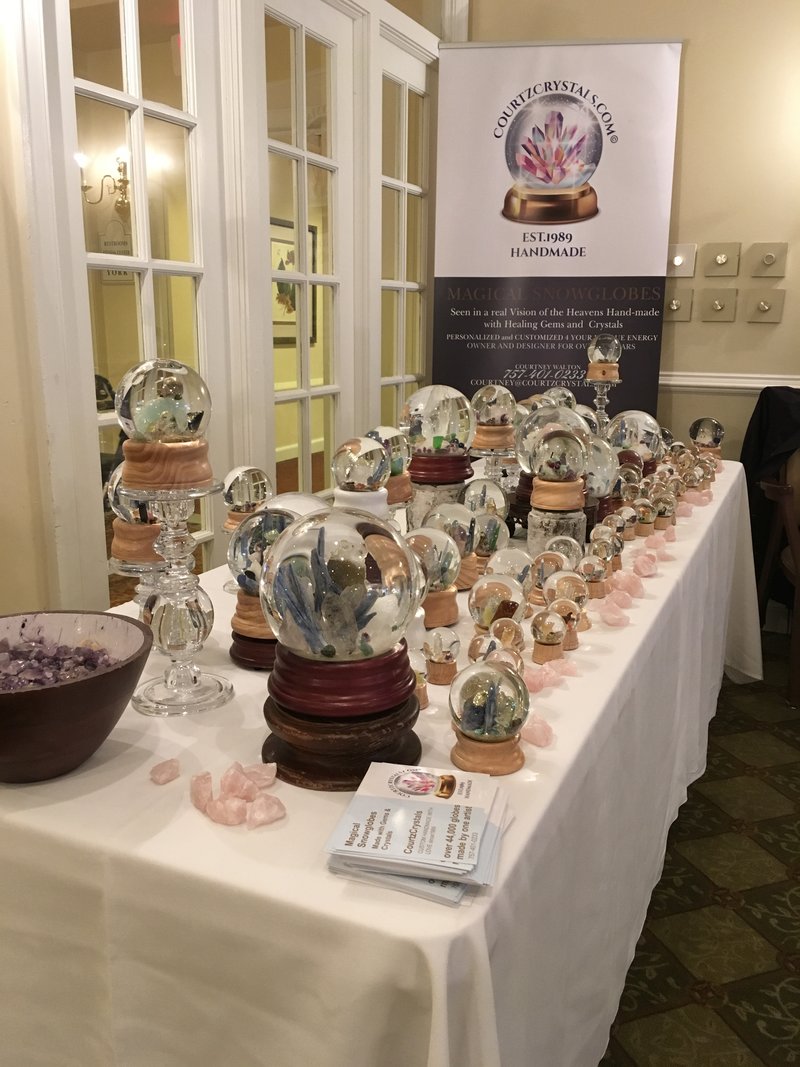 Ethiopian Opal ,Sea_glass,ruby,Lapis 
Lazuli,Tibetan Quartz,Amethyst,.X large globe filled with beautiful crystals.Below this photo.Pathways natural living expo,in Maryland.Custom order for a 92year old grandmother .Designed w all her children's gems inside and 3great grand children's.Treasures of the Earth Gem Show -Richmond.Larimar ,Ruby Opal,Quartz Crystal and 25 other gems order one like this although no two are alike ,but this one is special like all of them.X-large Snowglobes with PurpleDolphin amethyst,garnet,Jade,citrine ,lapis,Sodalite,Quartz,Kyanite Shaman Stone,Balance aligns Chakras ,Love and Passion and good health.Good dreams.Another Lovely globe Medium Size with Smokey QuartzJade and Emerald .Success in Love💚💚Protection from bad energy and the reminder to live in the moment w out worries of the past or the future jus to live in the now.Columbian Quartz w a Purple Amethyst heart .Medium size .💜💜💜💜💜💜💜💜💜💜💜💜First brochure we ever made it was flowers and Crystals by god designs by trisch Celeste and Courtney in 1989Love these globes from last summer so much Aqua aura and opals large and medium custom order anytime .Beautiful  Medium Globe with Raw Columbian Quartz and Raw African Aquamarine and Lots of Red JasperRedBrecciated Jasper Heart for strength ,guidance and Dream recall.Sodalit Brazilian Blue stone known as a teachers stone For unity calmness and strength.Great for your love and for Valentine's Day custom order any globe any size anyt occasion w hearts inside custom designed jus for you .Very very special Photo this is one of our families first Crystal Globes in 1989 in Burbank California.We have our Copyrights and many other protection since this Vision came to our Mother ,a long time ago .Blessings to everyone.Love and Light.Sincerely CourtneyMachenWalton.Show - getting ready for a travel show. Body Mind and Spirit in Raleigh NC,Lots of globes to choose from.Great show.Sweet Hearts globe with Rose Quartz ,sea glass ,Kyanite and beautiful green peridot,All good for the Heart to attract love and to bring peace and balance within ones soul.The Kyanite is known as a Shaman stone and keeps u in your own creative world.Brings Protection.Love love love💚💚💚💚💚med Globes blue Kyanite blue apatite a orange carnelian elephant for super good luck .The Shaman globe w the blades of Kyanite love this one .This is a Awesome Medium Globe with bright orange is red carnelian and Quartz Crystals.I placed petrified wood in their as well from Brazil ,so old and ancient turned to stone. .So cool that grounding no worry energy from the Wood.The carnelian is great to alleviate fear and dispel negativity.It is also know as a good stone to carry for success in your business.Photos from my Facebook Page please feel free to checkout .The Amethyst and Quartz globe at top is carrying a lot of light and good vibes,Each globe is so unique and made specially for all the special people out their ,no two are alike yet they are all beautiful.And Sun yellow citrine creating a harmonious and joyful fun energy w all the gold glitter around inside.Serpentine Jade to ignite the Kundalini Fire within.The first globe in the foursome is the Cherry red Ruby from India and Aqua Aura Quartz Crystal at top both stones of Nobility Strength and Success.
Fun Bright Colorful Globes Medium size and X-Large globes w juicy grape colored Amethyst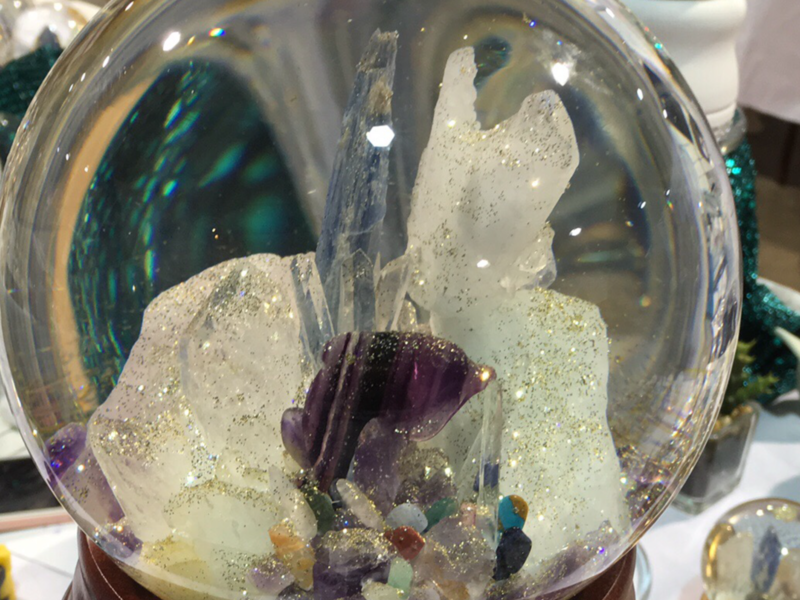 X large Snowglobe with Purple Dolphin and Aquamarine from Africa!lots of special Magical Gems .Rubies !Australian Jade ,Blue sapphire,Garnets and Lots of Quartz ,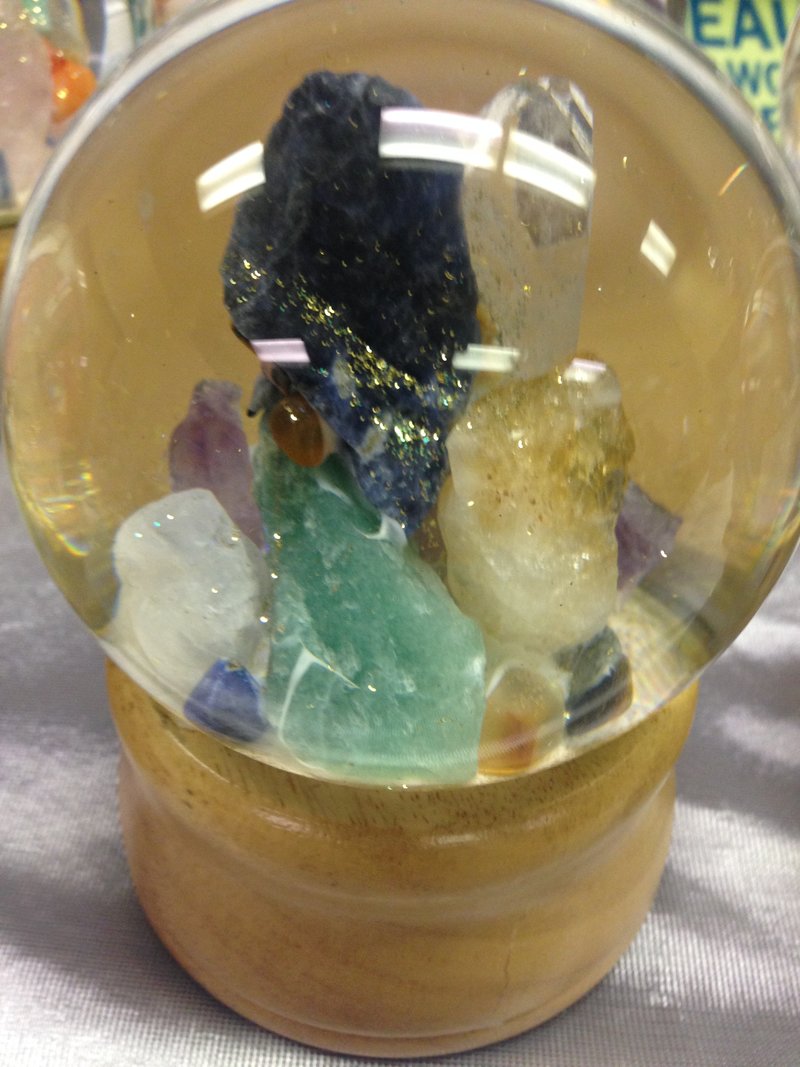 Medium Globe with Sodalite citrine and aventurine a little garnet too .The Teachers stone and communications.GReen Aventurine is good to remind us to have positive thoughts .Citrine is known as a Merchants stone good to have in the place of business.Carry a citrine around w you during a court case to bring you good luck.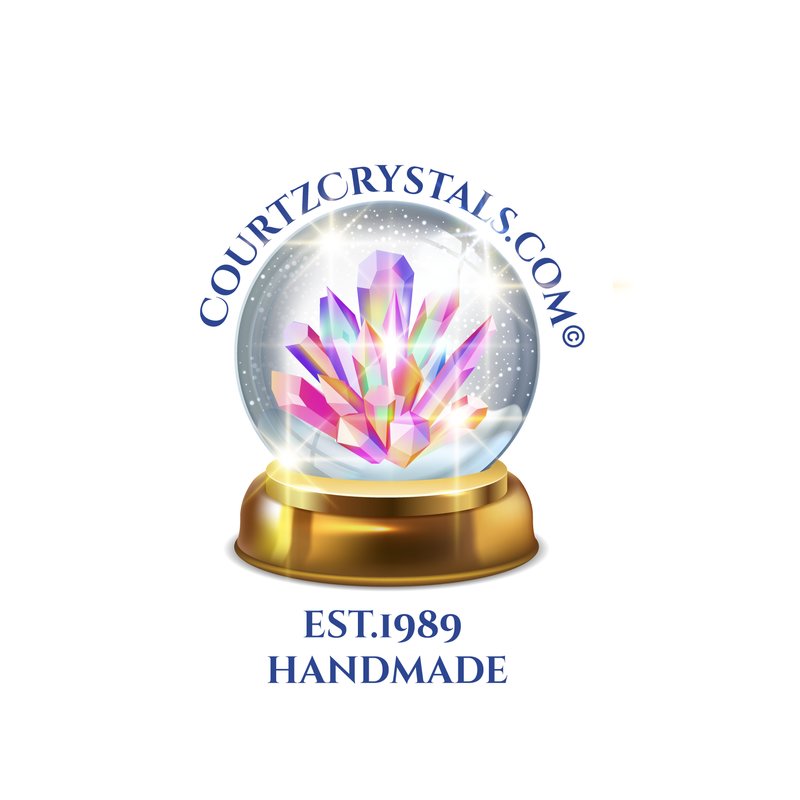 SnMy Logo .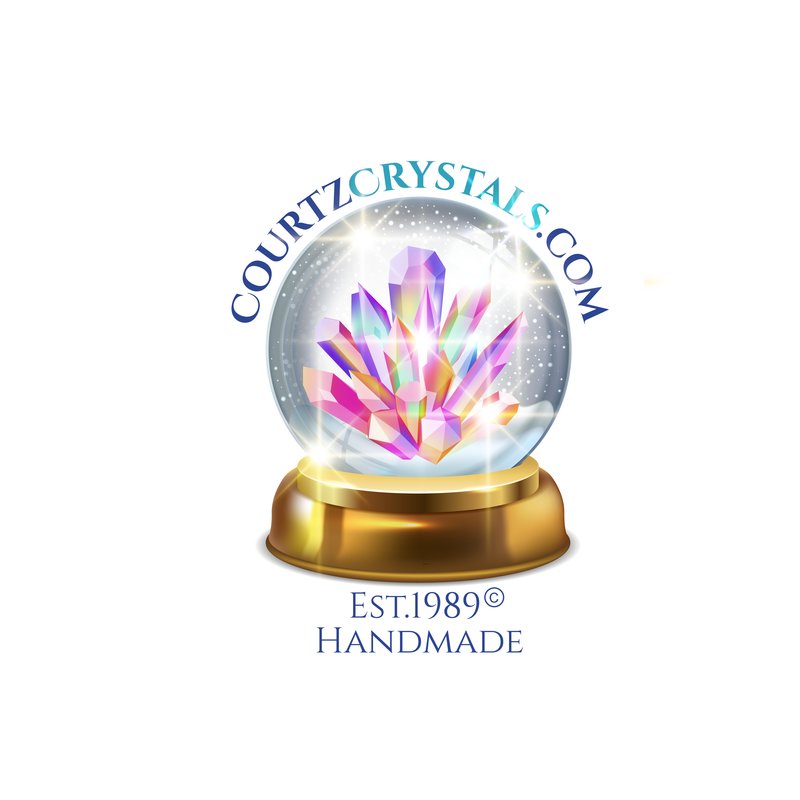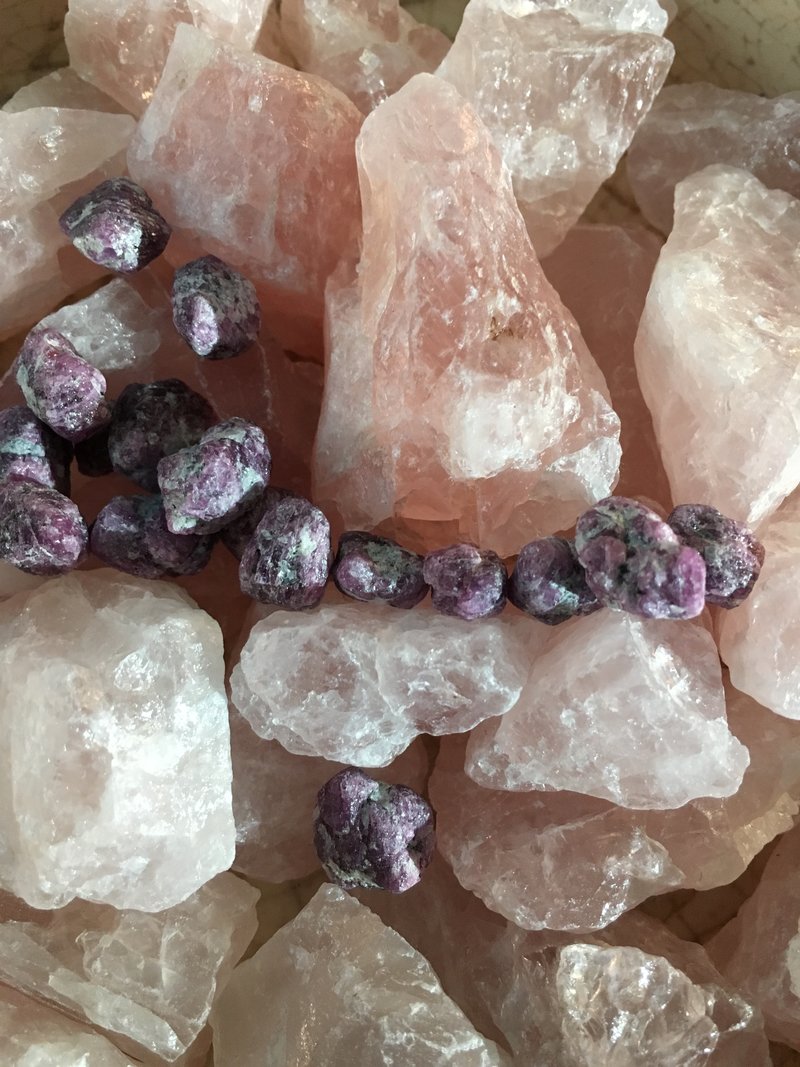 Rose Q.& Rubies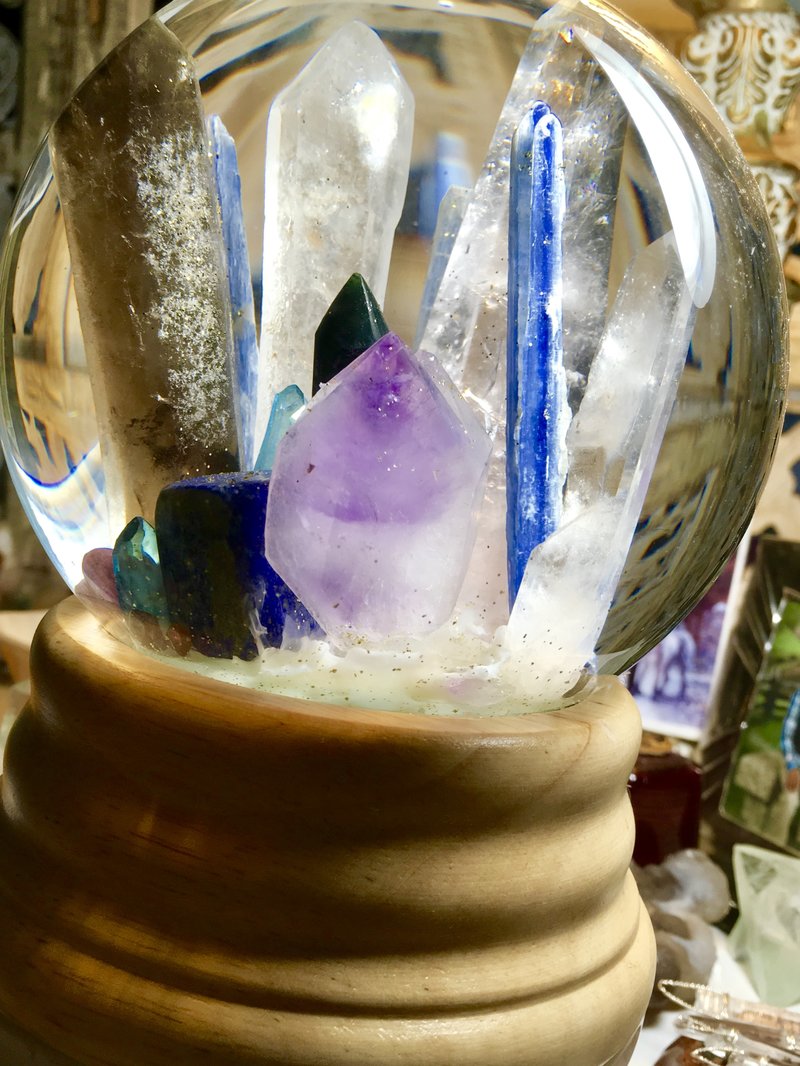 Large globe looks like a city of Crystal buildings .With Jade Kyanite and Beautiful Amethyst .Tibetan Quartz good to bring harmonious energy and good health.Excellent for gazing into .